The Better You Institute, LLC
Therapy in

Philadelphia, PA
No issue is too large to explore. At The Better You Institute, we are here to help with therapy and counseling! Together, with our therapists in Philadelphia, we will identify a change that can make a difference in how you feel and your outlook on life.
Philadelphia, PA Based Therapy & Counseling
Our Professional Philadelphia, PA-based therapists are trained to recognize and diagnose the mental health and emotional causes of a patient's problems or distress.
We develop treatment plans for our clients that can be used outside of the therapy room. They teach the client how to solve problems using various techniques and provide education about what you are going through and how to cope. A typical appointment lasts 50 minutes to an hour. However, we can form fit your sessions to fit your needs. We offer after-hours appointments and work in an outpatient setting or virtually.
Finding Hope in Therapy & Counseling.
Everyone has life experiences that throw different challenges at them. You can overcome these challenges. We will help you find peace by providing a judgment-free space, empathy, positive regard, direction, and active listening. Together, we will identify a change that can make a difference in how you feel and your outlook on life. No issue is too significant to explore.
Better Mental Health for a Better You
At The Better You Institute, you are not just a client! Our private practice strives to provide the best care while you find your best quality of life.
We are here to give you the complete care that will leave you feeling better. You will feel more confident in life. 
We work hard to make a difference
We work hard every day at The Better You Institute to help people find their success in life. Our therapists believe that anyone who wants it bad enough can achieve any goal they put their mind to.
Our job is to get people from where they are today to somewhere better tomorrow. This is why we say, "Better You, Better Life." All of us at The Better You Institute believe this statement completely.
There are multiple ways to perceive.
Your perception is so important. We'll work together to understand how your internal psyche and external influences come together to form how you interpret the world.
Exploration of the emotional and cognitive aspects of your behaviors will make for tangible changes. You'll have a deeper understanding of how your mind and body work together and feel more in control of both. Ultimately, you are a forever learner and cultivator of your life.
The therapeutic process will give insights into identifying unhealthy patterns that have developed over the years and the steps to gaining new, healthier ways of carrying yourself. Having regular appointments will provide you with the accountability necessary in making these changes.
What are the biological factors at play?
Exploring biological factors is crucial to personal growth. We feel that your neuropathology and genetics are just as significant as your outside environment. It is vital to learn about your biological makeup and how it might play a role in your relationships.`
What do your history and biological factors tell us? How are they driving your perceptions? Do these perceptions still work for you, or is that the change you want to make?
You are captivating.
As an individual, you may find yourself in the role of being a parent, child, spouse, lover, friend, boss, or coworker. In a relationship, you may see yourselves as the power couple, the funny couple, the couple that had it all together.
How you interact with others may change depending on your role or what role influences you the most. The roles you take on play into how you have learned to define yourself. In therapy, you will identify your most ideal self or relationship and work towards it.
What is Mental Health?
Individuals may be considered mentally healthy when living a fulfilling, productive, and meaningful life without experiencing significant internal distress and recognizing these successes.
Increasing mental health, then, would mean increasing your overall level of well-being as well-being refers to your mental, physical, and spiritual health. Mental health involves a person's emotional, social, familial, sexual, behavioral, and cognitive health. An essential trait in people with high levels of mental health is self-confidence/esteem/awareness.
People who have confidence in themselves feel good about their talents, abilities, and potential. They do not shy away from new challenges or activities that may be outside their comfort zone. Self-confidence is strongly linked to self-esteem, which is defined as how one feels about themself. Having high self-esteem means being aware and okay with where one is. Essentially, a person with high levels of mental health can meet themselves where they are and accept their journey.
Contact The Better You Institute in Philadelphia, PA, today
Call us at (267) 495-4951, fill out the form below, or email us at [email protected] for more information about our mental health professional services and schedule your sessions today!
We are looking forward to working with you!
Industry-leading therapists and counselors
Therapy is a great choice when mental health needs arise—know that our Philadelphia, PA-based therapists will provide accurate guidance, support, and a safe space every step of the way. We strive to stay in front of the latest tools and techniques that therapy can offer.
Our therapists bring you in-depth insights, behavior changes, and can offer the emotional support you seek. We will work to establish a new sense of purpose and hope for your future. When faced with difficult times, making good decisions is the first step in a better direction. Don't hesitate: call today!
Individual Therapy & Cognitive Behavioral Therapy
With our individual therapy and cognitive behavioral therapy sessions, you'll have the opportunity to discuss and address your concerns with our experienced therapists about our mental health services. Our therapist solutions include mental health therapy, psychotherapy, or cognitive behavioral therapy. We can help you work through anxiety, depression, health issues, anger management, substance abuse, addiction issues, trauma, and sex and sexuality issues among many other problems.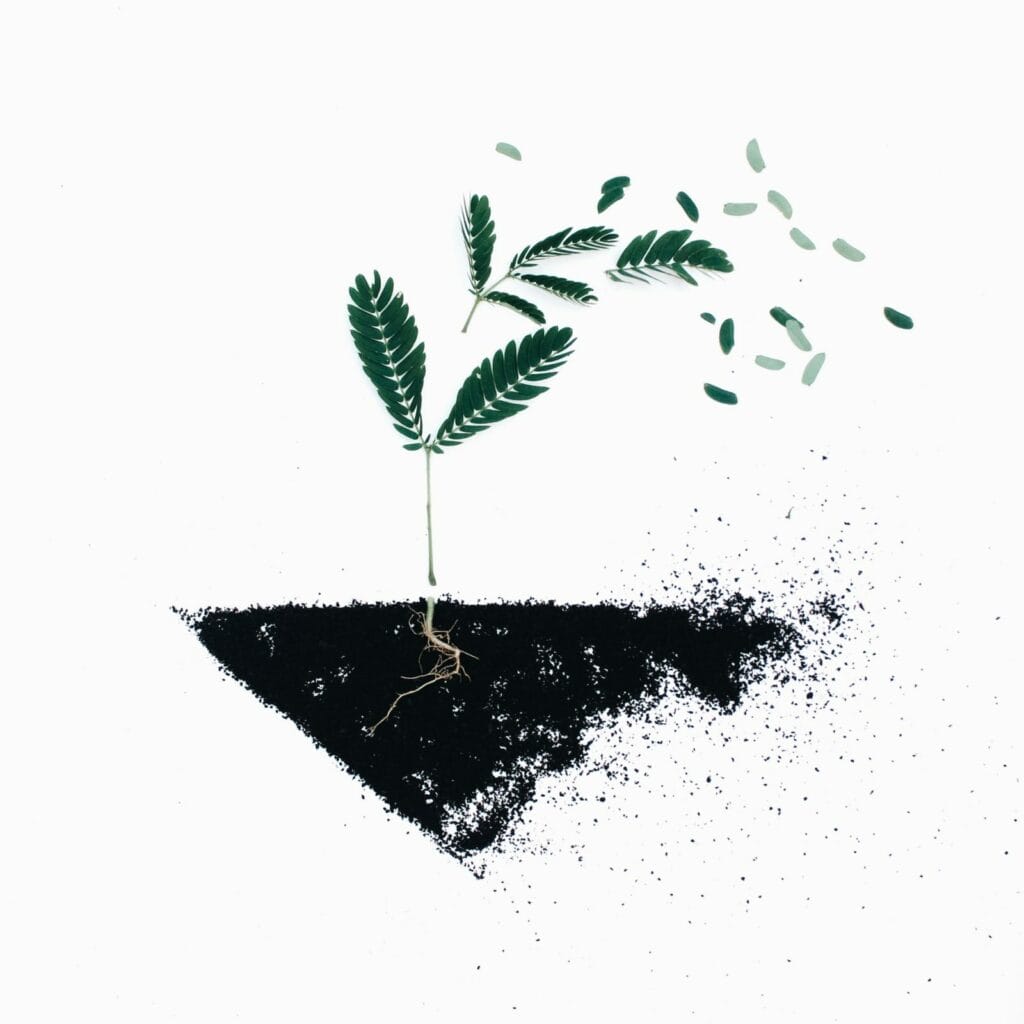 Relationship & Couples Therapy
Our relationship and couples therapists will help you connect with your partner or spouse in a more meaningful way. You'll learn new ways of interacting with each other to promote connection. You will learn to promote healthier communication practices. Relationship therapy can also give you the tools to better process and resolve conflicts. Working directly with us allows you to explore problems together as a team in a safe environment without any outside influences getting in the way.
Relationship Building
Want to build a better life with the people around you? How about creating a healthy relationship with yourself? Our experts can help you with any relationship issue, whether it's with friends or family members, or within romantic relationships. You'll get advice on making things better through counseling and therapy sessions explicitly tailored to meet your needs.
Marriage Counseling
If your marriage is in turmoil, don't lose hope. Our marriage counselors can help you resolve difficulties and handle day-to-day problems that may arise in your marriage or partnership. Our therapists will guide you to resolving old hang-ups that impact your current interactions. Our goal is to create a positive environment where you and your partner can work together towards common goals and aspirations for the future.
Family Therapy
We at The Better You Institute offer family therapy sessions in Philadelphia, PA, or online therapy for parents who want to optimize their relationships with their children, parents who have kids struggling with mental health, behavioral, or addiction issues, and blended families.
We can also help when dealing with family members who hold opposing viewpoints or disrupt your daily life. Family therapy is about finding a dynamic shift that can work for you through structural changes to the family system.
Our family therapists will work with you and your family so you can have the family you always wanted.
Child & Teen Therapy
We offer professional child & teen therapy to assist parents in finding solutions to challenges faced by children of all ages.
Our expert mental health professionals will work directly with your child(ren), exploring the factors contributing to bad behavior or intense emotions and offering ways to get through them and work toward resolution.
This approach ensures quality time together during the sessions and a more positive home environment outside therapy appointments. Contact us today if you'd like our assistance!
Sex Therapy
Are you struggling with your sex life? Do you feel like you are having intimacy issues? Or maybe you're questioning your identity or sexual orientation? 
At The Better You Institute, we have certified sex therapists that specialize in sex therapy and counseling to serve you best. 
Your sex therapist will guide you either with your partner or in an individual setting to work on sexual functioning, libido differences, and sexual and sensual connection, to name a few. The goal is to feel comfortable in your body and find your pleasure; however you define that.
Trauma & Abuse Recovery
Are you searching for ways to work through your trauma and abuse recovery?
Are you feeling stuck in your healing process?
Our therapists are trained to help you work through the past and heal from trauma. You'll be able to understand the source of your pain better to best move forward from it. We have helped many people find new ways to cope with their past. We help individuals identify how their past has impacted their internal experience. Through understanding and having coping mechanisms, they can move forward stronger than before.
Life Transitions
Life transitions are moments that can leave you feeling uneasy, if not downright overwhelmed. These times tend to throw us for a bit of a loop. To deal with life changes, it is essential that you lean into self-care or speak with professionals who understand the unique challenges involved in getting through these times.
Feelings like sadness, worry, fear, and uncertainty are common during life transitions; however, feeling confident in how to handle these emotions can make all the difference. Our therapists can help you cope and guide you towards creating new habits that will make coping less challenging moving forward. You'll walk away from each session knowing what it takes to get just a little better than before!
In-Home Therapy
We offer in-home behavioral therapy to assist parents and families come closer together and to overcome barriers to connection.  Our expert mental health professionals will come to you! Throughout the therapeutic process, in-home therapy tackles a variety of different family dynamics: parent-to-parent, siblings, parent-to-child, extended family, anyone who has a large role in your family system. In-home therapy will help you and your family restructure how you interact and the ways in which you think and feel to reach your goals. This approach helps the therapist see things laid out in front of them in your home while you get the convenience and safety of being in your own home. Contact us today if you'd like our assistance!
We believe that you are the expert of your life!
You can learn, grow, and take charge. Our therapists can help you address the critical issues in your life that hold you back from taking control and getting what you deserve.
Through a collaborative, goal-oriented approach, we have found that change is possible, and in fact, advantageous to your health.
Availability morning, afternoons, evenings, and weekends – we have openings for therapy or counseling THIS week.
Yes, we are accepting new clients! In-office Therapy, Telehealth (Video) Therapy, or in-home Therapy are Available.
Who We Treat for Therapy and Counseling
Therapy and Counseling Specialities