It wasn't supposed to be like this.
When you thought about the perfect life, you never imagined the various issues that come along with raising a family – your child struggling in school, behavioral issues, or having your relationship on the cusp of its breaking point.
But that's right where you are, asking yourself how in the world you even got here!?
You have a ton of questions with few answers.
Parenting doesn't come with an owner's manual…
Despite reading books, asking friends and family, and feverishly searching Google, the problems in your family are starting to feel too large to overcome on your own.
You're exhausted, you're feeling stuck, and you're nervous about what lies ahead.
How Family Therapy can help….
Family therapy can be that manual or textbook you're looking for. Through guided exercises, you will identify unhealthy patterns or dynamics in your family system that need to be shifted.
Everyone will have to look at their role within the family. Then, each person's behaviors will be evaluated for the value they hold in your family. Then, through compassion and empathy, change will ensue.
Shifting boundaries and maximizing positive interactions are only just the beginning of what you'll get from family therapy. In the end, you'll feel more connected to your family members and feel confident in yourself in the role that you play in your family.
Our Specialists & Family Therapists in Philadelphia
Common Family Therapy Topics
Behavioral Issues
Puberty
Talking Back
Rule Breaking
Lack of connection with one another
Bullying
Low grades in school
High stress
Anxiety
Depression
Anger
Sadness
Separation/Divorce
Remarriage/Blended Families
Trauma
Adjustment to a new family member (birth)
Death
Relationships
Breakups
Parent with a mental or medical illness
Loss of a parent
Preparing for College
Transitioning Schools
Transitioning Jobs
Moving Locations
Choosing a High School
Help for you and your family is just a phone call away. Our clinicians are specialized in working with families during times of high stress to help find their strengths. Let us help you. 
What is Family Therapy & Counseling?
Family Therapy is a type of psychotherapy that focuses on the family system. The goal of this therapy is to help families develop skills and strategies for solving problems, improving communication, and increasing satisfaction with their relationships. It can also be used to address specific issues such as parenting difficulties or marital conflict.
Our Philadelphia family therapists work with individuals in the context of their connections with others to improve those relationships. They may use techniques from other types of therapy (e.g., cognitive-behavioral) but they are always focused on how people are within a system, rather than thinking about them on an individual level. This means that everyone will come together for their weekly therapy session expected to participate. The family therapist will focus on how each of you relates to one another and what your individual needs are and how the family system is meeting those needs.
Your family therapist may ask you to move your seat or be more vocal. The family therapist may also ask for you to be silent and listen. While you may meet with the therapist on your own at times, the majority of the sessions will include the entire family unit to talk about what's going well and what needs improvement. It's also common that your family therapist will give tasks or thought-provoking ideologies to take home with you to see how it impacts your thoughts, feelings, and behaviors for the next session.
Models of Family Therapy & Counseling We Utilize
Systemic Therapy
Systemic family therapy could be considered the overarching theme or way of thinking to the rest of the family counseling models as families are systems. Systemic family therapy views people as being tied to their families and how they were taught to navigate the world from their caretakers.
The family unit, or emotional unit, is greater than its parts, the individual family members. Anything that happens to one person will impact the rest of the family and anything that happens to the family will impact each of the family members.
It aims to target repetitive behaviors within families in order to address and change them if they are negative to the family system, which in turn is negative to each family member.
Systemic therapy strives to improve the relationships within a family so that the individual members will have an easier time with other aspects of their lives and other social groups/contexts.
This thought process stems from the idea that patterns repeat themselves. What we learned about human interaction and the messages we received about ourselves in our family of origin is carried with us to future interactions into adulthood. If you can recognize the unhealthy patterns of interaction, then you have the awareness and insights for change and growth into healthier patterns of behavior. 
Structural Therapy
Structural therapy aims to look at the whole family and the dynamics that have developed over time. This takes place first, rather than starting the work with each individual's presenting issues. The structural approach to family therapy focuses on the relationships and identifies the strengths and weaknesses between members. Structural therapy highlights the relationships and their effect on the other family members. 
The clinician working with the family will first examine the structure (i.e., hierarchy, relationships, and boundaries) and dynamics of the family.
Then, the clinician will discuss and point out these structures within the system that helps and those that hinder the family from reaching their goals. The clinician focuses on developing a plan that targets the main structural issues of the family that relate to the initial issues presented to the clinician by the family before the therapy process began.
Usually, the issue that is identified that got them into therapy is a byproduct of a deeper structural issue. Once the family shifts some of their relational dynamics, boundaries, and establishes healthy hierarchies they can start to work on mending old wounds. At the end of structural family therapy, the family members will have the tools to effectively communicate with each other and bond better.
Strategic Therapy
The strategic therapy approach targets specific issues in the family system that are causing immediate problems.
There are 5 stages to SFT;
Brief therapy stage,

Problem stage,

Interactional stage,

Goal-setting stage, and

Task-setting stage.
The brief therapy stage allows all family members to participate in a discussion in order for the therapist to understand their interactions and their relationship dynamics.
The problem stage is when the therapist asks questions to understand what the problem is within the family.
The interactional stage allows the family members to further explain the problem so that the therapist understands the underlying dynamics involved.
The goal-setting stage involves the therapist and family developing a plan of action to fix the problem.
The final stage, the task-setting stage, involves the therapist giving the family goals and assignments to work on after the family therapy sessions to further improve things. 
Functional Therapy
Functional therapy involves 3 stages: engagement and motivation, behavioral change, and generalization. Engagement involves the therapist developing a relationship with each of the family members and showing them all that they are there to listen and help. The motivation part allows the therapist to decrease hostility within the family and motivates hope for positive change within the family. The therapist helps the family get rid of negative thought patterns that are affecting their actions and decreasing negative interaction patterns between family members. Behavioral change involves focusing on conflict resolution training to decrease fights between family members, or the whole family, and developing positive behavioral interactions rather than conflict interactions. Generalization extends the learning involved for the family to other areas of their lives and also involves plans for relapse. 
Bowenian Therapy
Dr. Murray Bowen believed that individual and relationship issues are a result of threats of harmony within the family. His first concept is the differentiation of self, the ability to separate thoughts and feelings from your loved ones. Bowenenian family therapy believes that the issues that an individual is having (e.g., depression, anxiety, etc.) is in direct correlation with the family system and the unhealthy patterns that have evolved over time. This is not to place blame on the family system and relinquish the responsibility of the individual but to merely understand detrimental interactions between family members, such as triangulation or emotional cutoffs, and how these interactions impact the individual. Individual family members should strive to stay emotionally connected with their families but allow themselves to have differing thoughts and values. Bowen emphasized finding out who you are on your own without the influence of your family. He believed in resolving unresolved emotional attachments and cutoffs in the family. Any aspects that are causing anxiety in the family are dealt with through the lens of the family system, not just the individual. 
Experiential Therapy
Experiential family therapy uses active techniques such as role-playing, guided imagery, props and expressive arts to uncover emotions and information about the family that may be under the service and harder to access through regular talk therapy. EFT encourages emotions as they are happening in real-time, especially when families seem to lack emotional connections. The therapist creates an environment that encourages creativity and forges a supportive yet challenging environment. The focus is on the subconscious and underlying issues of the family that can be brought to light in order for change to happen. Experiential family therapy is less about recalling past experiences and processing them after the fact as a typical talk therapy session would go. Instead, it is more about having situations in the therapy room that mimic real life scenarios with similar emotions and processing them as they come up. 
Narrative Therapy
Language can be such an important tool in our healing process. Narrative therapy believes that the way we talk to ourselves and others, and how we tell our stories can help to empower us for change and work toward healing. Narrative therapy allows families to objectify their problems so that they can see the larger forces that are at play. It believes that our interactions with others, specifically close loved ones, can impact the way we see the world and the story that we see and tell. Our words help us to make sense of things. Through telling our story, comparing notes, we open ourselves to the possibility of another story existing within us and outside of us. We start to challenge our reality and identify different ways to perceive our truths to elicit different feelings and behaviors. Using Narrative family therapy, the family can identify larger sociocultural contexts to their issues. The family will be able to acknowledge that their issues do not define who they are as a family. NFT focuses on how the family's problem might actually be helpful and promote change. Externalizing problems allows families to be more positive and strengthen their bond by making other things the enemy (e.g., time, money, stress) not the individuals themselves. 
Philadelphia Family Counseling Interventions
Families are under more stress and pressure than ever before. Parents have to deal with increased work demands, kids face unprecedented levels of academic pressure, and the expectations for success in life continue to increase. This all combines into an environment where families are experiencing higher levels of conflict, stress, and anxiety than ever before.
Our team at the Better You Institute specializes in helping families get through these difficult times by using the family counseling interventions discussed above to create a unique treatment plan that is form-fitted to you and your family. We help families find their way back from the brink by identifying what's causing issues within each family member's personal world (work-related problems, social pressures, etc.) that are causing chaos in the family system. Or, we may point out relationship issues within the family that are exacerbating these individualized issues. We then help you by restructuring your family dynamics and interactions, guiding you to solutions that will allow you to become happier individuals who can better contribute towards making your family unit stronger on a daily basis.
Online Family Therapy & Counseling
Online Family Therapy & Counseling, or Telehealth, can be helpful for a range of reasons. For instance, life gets busy, and it's not always easy to make it into an office setting. So having a session from the convenience of your office or home may be best for you.
Or you experience elevated levels of anxiety or depression to where it is difficult for you to be in person with others. Having an appointment from the comforts of your own home may afford you the space to be vulnerable in other ways while you're working toward growth.
Either way, we're here to help you work in a way that feels right to you. Be sure to discuss with our intake specialist your options for telephone or video chat therapy! We work on a HIPAA-compliant platform that is free to you so that your confidentiality is guaranteed.
Parent-Child Reunification Therapy
Children who are separated from their parents at a young age can experience long-term psychological and behavioral issues. We help children and teens reconnect with their parents through our unique approach to therapy.
Child Custody Counseling
One of the most difficult issues for divorcing couples is deciding who gets custody of their children. This issue often leads to conflict and bad feelings between parents, making it more difficult for them to work together as co-parents.
We help families make this transition by providing evidence-based recommendations on parenting arrangements that are mutually beneficial and fair but also consider each parent's needs and concerns. Our goal is to help you resolve your dispute with your ex and provide tools so that you can continue working together as good co-parents while raising happier kids.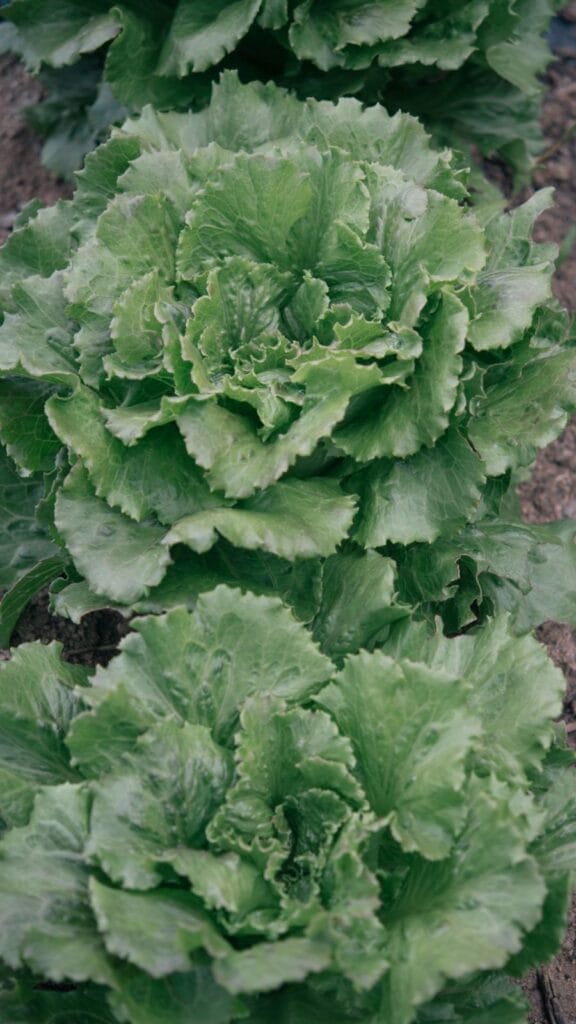 Ecosystemic Structural Family Therapy (ESFT)
ESFT is an umbrella model that encompasses other evidence-based models to best treat families. It's not only good for families, though – ESFT can be used with individuals and couples to unveil problematic patterns of behavior within a family line that still affects people and their relationships today.
The model has been divided into 4 Pillars and 4 Stages: Emotion (co)Regulation; Attachment; Co-caregiver Alliance; and Executive Functioning. Using this "umbrella" model is crucial to comprehend how a person has been indirectly affected by tragedy, trauma, or hardship and how those traumas affect a person in relationships. By doing so, you will develop a deeper understanding of yourself in different relationships.
The ESFT model allows other therapeutic models to assist people struggling with anxiety, depression, traumas, relationship conflicts, or life in general. Motivational Interviewing and Cognitive Therapy help people move towards self-improvement before changing their lives.
Do you need help with your family?
If you're looking for an effective way to resolving conflict, setting appropriate boundaries, stopping an unhealthy pattern, trying to gain improved communication, or any other big or small within your family, it may be time to consider hiring a professional family therapist in Philadelphia, PA. We can guide how best to handle difficult situations and offer insight into why certain patterns exist within the home environment.
This type of therapy has been proven successful when dealing with issues such as addiction, abuse, neglect, or mental illness, among other things.
We offer both online family therapy and counseling and offline family therapy and counseling. Do not hesitate to contact us today for a free consultation and to meet a family therapist. Use the contact form below to get in touch to make your family the best version of yourselves!
The Better You Institute LLC
Family Therapy Blog Posts